GED Math Practice Test
It's great that you're here, researching the GED Math test.  Before you read onward can I encourage you to to visit my How to Pass the GED blog when you finish reading this article?  Thanks.
Do you need a GED math practice test as you study for the math portion of the GED test?  Many visitors to this site are looking to print off something from the Internet.  But to do that would take 50-100 pages of paper.  A much better alternative is to buy a good GED math practice test book.  Here are some good ones.
An Excellent GED Math Practice Test book from McGraw-Hill
McGraw-Hill's GED Mathematics Workbook is well regarded as an inexpensive guide to GED math.  A teacher of 20 years experience called this book "the best GED math text book on the market right now."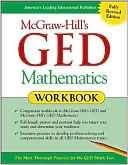 Perhaps most importantly, a GED student had this to say about McGraw-Hill's GED Mathematics Workbook
:
Passed my GED math with a 600.  Which is actually really great considering math was my worst subject in school. I'm really grateful for this book and it's rather cheap in comparison to other books that I purchased that did not help me at all. The main things to focus on are fractions. If you can do those you can pass the GED with flying colors and this book really helped me. I recommend it to anyone in serious need of math help. Very easy to understand and learn from.Why are books so much better than bouncing around the Internet looking for scraps of information on GED math practice tests?
An Old Friend:  Use Cliff Notes to improve your GED Math Score
I've used Cliff Notes once or twice to review a book I was reading.  You probably have seen Cliff Notes and used them in high school.
CliffsNotes Math Review for Standardized Tests might be a good choice for studying math for the GED if you like their format.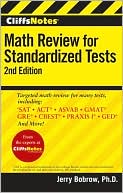 If money is hard to come by, purchase a gently used book on GED Math
Not everyone likes a certain book.  We purchase books because they appeal to us.  Sometimes we purchase a book because it's affordable..
McGraw-Hill's GED Mathematics Workbook
.  At the time of this writing, a used book ordered on the Internet cost $1.99.  Shipping a little bit more.  It's the same book as the one at the beginning of this article, except it's $8 cheaper.  And a little bit used by another person.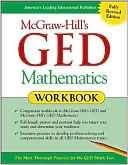 My Best Advice
In my research about the GED, in speaking to 20 year old's who have dropped out of high school, I think their greatest fear about the GED test is the math portion of the test.
If you are a high school drop out reading this blog, you might think that you're not good with math.  But let me assure you, after teaching perhaps 10,000 people how to use computers, the greatest fear/weakness people have is about numbers.  I've seen very bright people literally freeze in a classroom when I've gently asked them a mathematical question.
You are not alone in your fears about math.  Many people are uncomfortable with math.
But you do need to conquer math to pass the GED.  My best advice is to purchase a good book, study it six days a week, complete the book, and then take your GED test.
I have faith in your success in passing the GED.  Now that you've finished this article, please visit my How to Pass the GED blog.  Thanks.